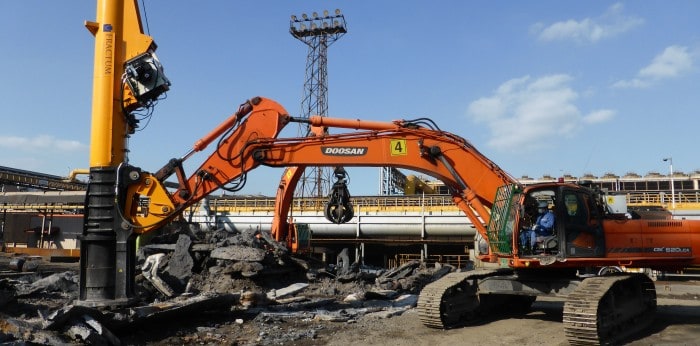 Steel industries
Breaking Steel Safely and Efficiently
The impact breakers developed and manufactured by Fractum are widely used by steel mills around the world for the recycling of slag, moulds, and steel scrap as well as the removal of skulls and the breakage of pig iron and tundish.
Fractum's breakers are capable of dealing with whichever material right where it was dumped and where breakage is needed. With our solutions you can go from one job to the next in rapid succession without having to transport heavy materials to the drop ball.
As a result, breaking tasks such as slag crushing, iron breaking, and de-skulling require less heavy machinery when working with Fractum's impact breakage solutions.
High levels of flexibility and great breaking capacity translate into lower transport and other operational costs, higher production capacity and productivity.