HOW TO SPEED UP THE PROCESS OF SLAG POT DESKULLING
BREAKING STEEL SAFELY AND EFFICIENTLY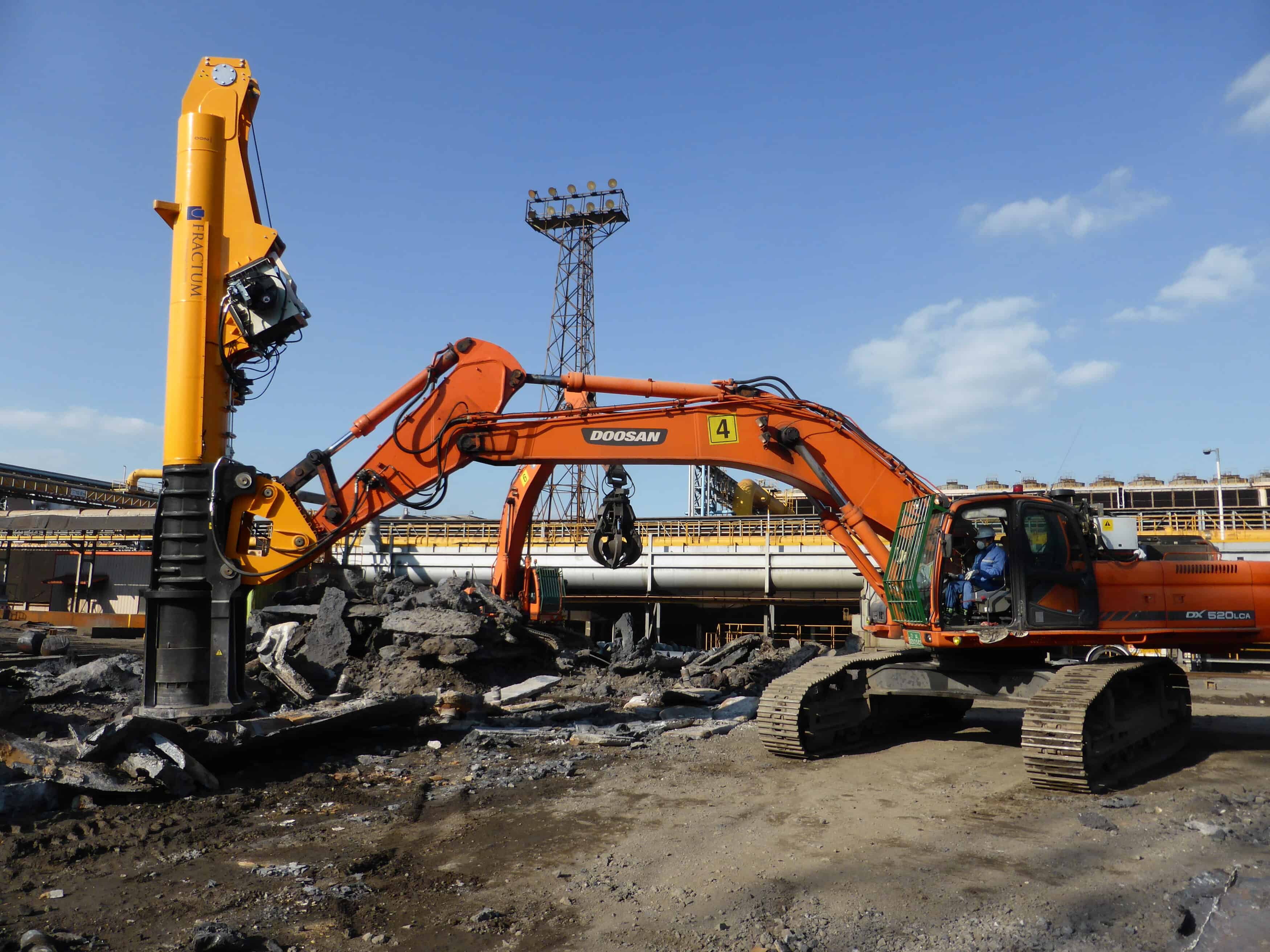 The impact breakers developed and manufactured by Fractum are widely used by steel mills around the world for the recycling of slag, moulds, and steel scrap as well as the removal of skulls and the breakage of pig iron and tundish.
Fractum's breakers are capable of dealing with whichever material right where it was dumped and where breakage is needed. With our solutions you can go from one job to the next in rapid succession without having to transport heavy materials to the drop ball.
As a result, breaking tasks such as slag crushing, iron breaking, and de-skulling require less heavy machinery when working with Fractum's impact breakage solutions.
High levels of flexibility and great breaking capacity translate into lower transport and other operational costs, higher production capacity and productivity.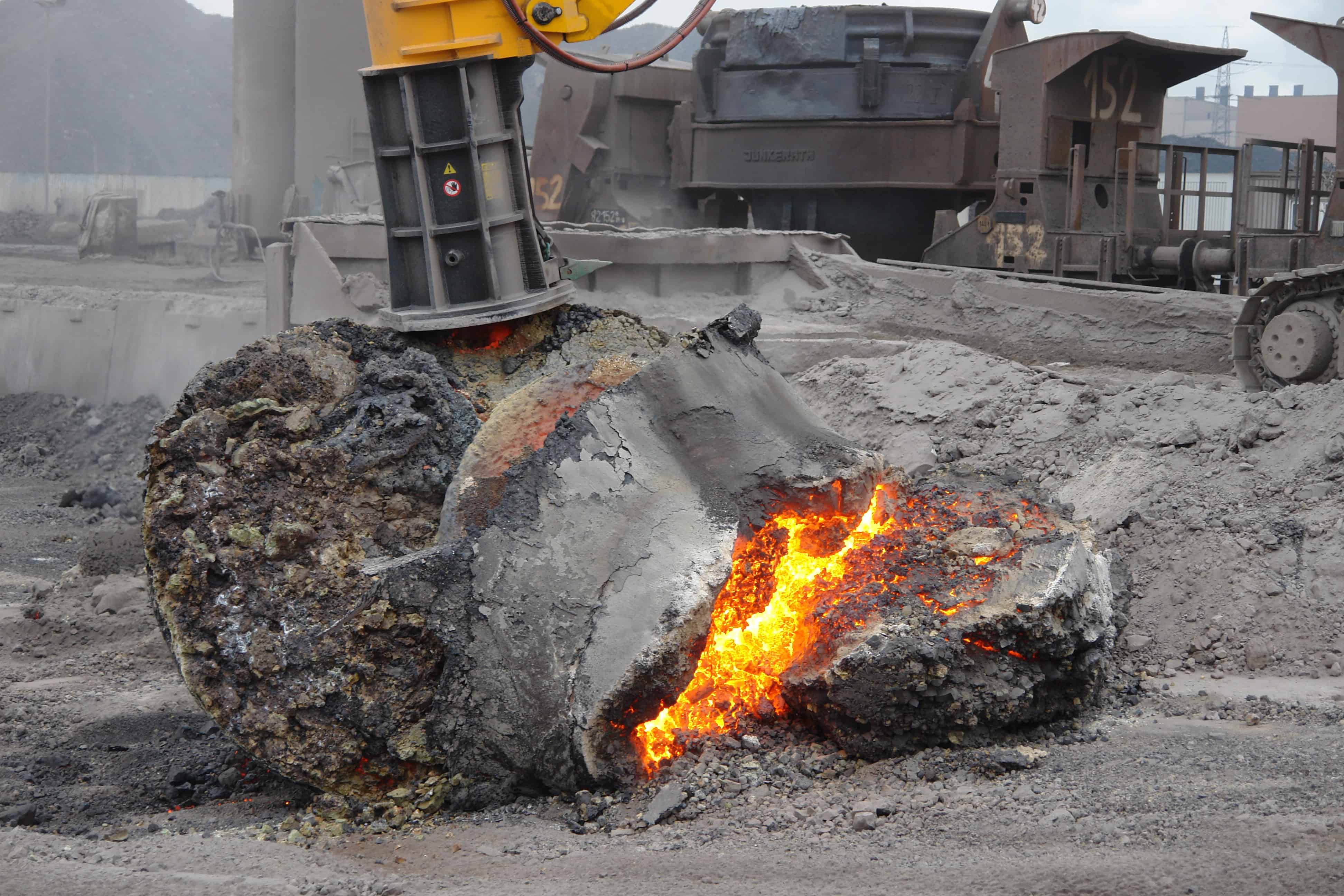 Hot Skull Breakage
Hot slag doesn't always break immediately after leaving the pot and has to cool for some days before it can be broken. This requires a lot of space on site and is regarded as an inconvenience, as the processing and removal of slag limits a pit's recycling capacity.
Fractum's breakers allow for the breakage of slag skull when it is still red hot, reducing the cooling time to one fifth. As a result, skulls can be transported from the slag pit for further processing within 24 hours.
The added advantage is that the need for wheel loaders and other heavy machinery is reduced as well as the drop ball process. This positively impacts the budget and productivity levels whilst ensuring safety in the slag yard.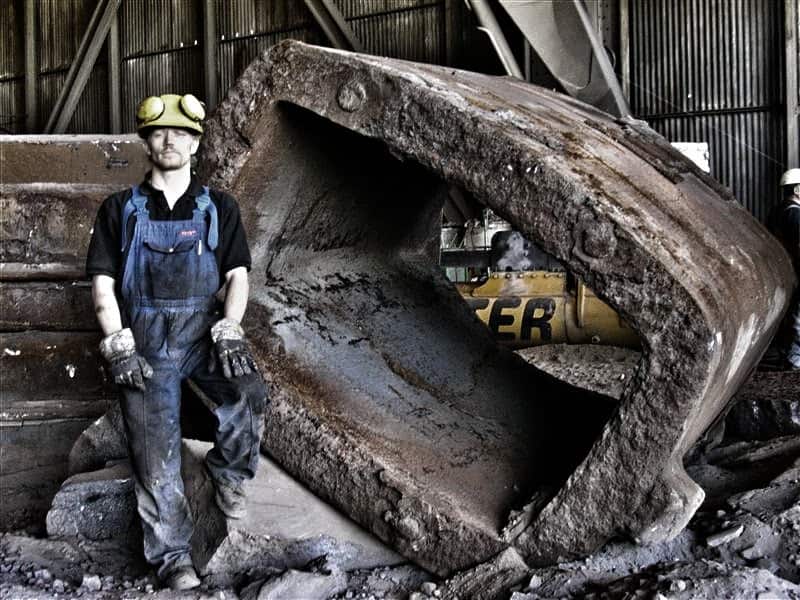 Mould Recycling
The recycling process of moulds from steel production tends to be time-consuming due to the fact that moulds have to be transported to drop balls. Additionally, shaping moulds into the correct size tends to be difficult, due to the fact that each mould has a different and odd shape. As a result, the drop ball tends to bounce in all different directions.
Fractum has simplified this elaborate process of mould recycling. Our technology makes it possible to shape moulds into the required size at any location at any time in a safe manner. This is a direct result of the chassis design, which allows operators to optimally control the strokes' precision whilst containing the impact area.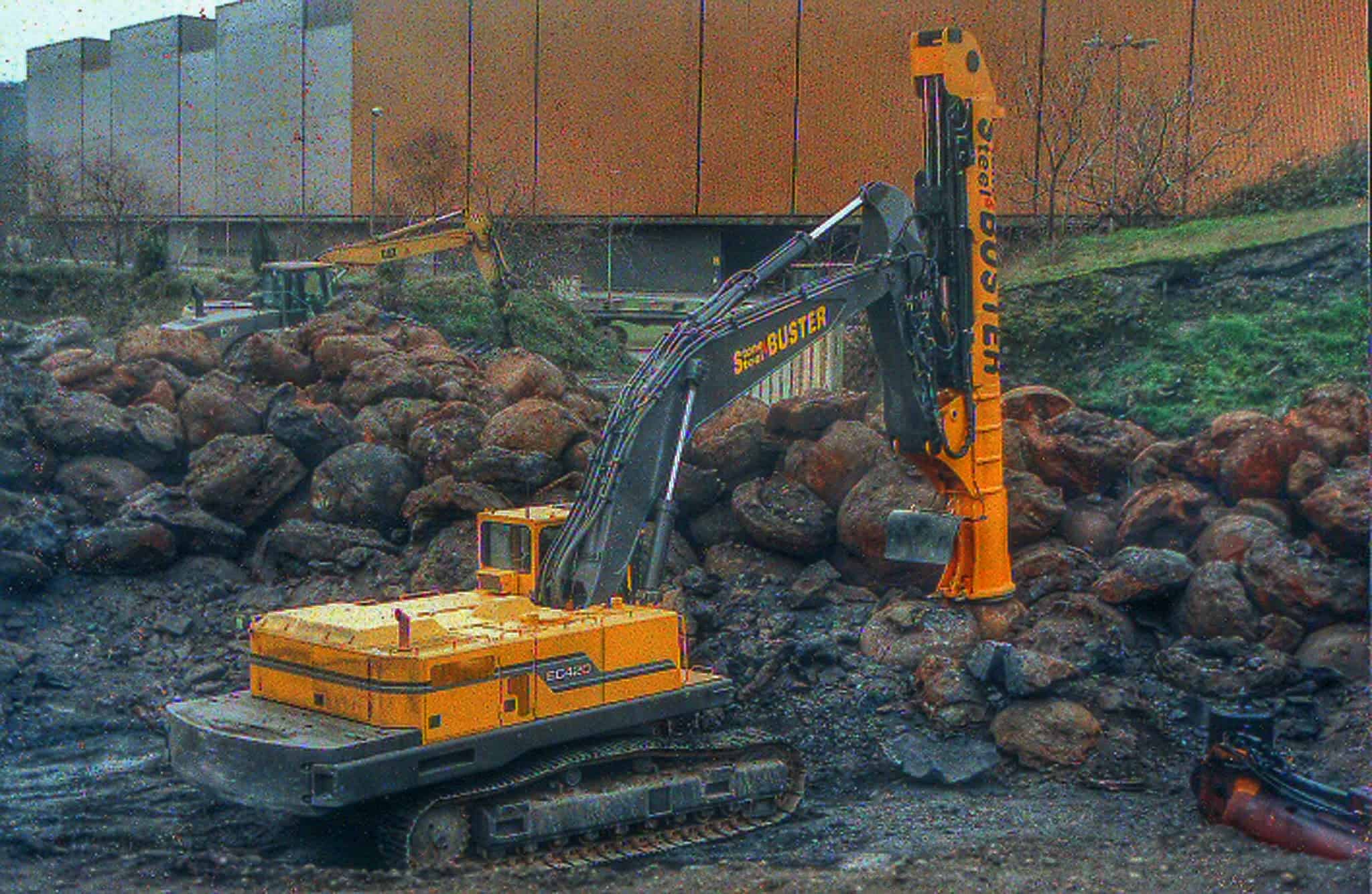 Pig iron and slag boulders
Fractum's breakers, due to their innovative design, allow operators to hit pig iron and slag boulders precisely and with high impact, with power ranging from 100,000 J to 250,000 J. Material is broken into the right size straight away.
Fractum's impact breakers have the ability to break pig iron anywhere where it has been placed, without having to move it to a drop ball. This reduces and even avoids the transport of the material, which has a positive impact on costs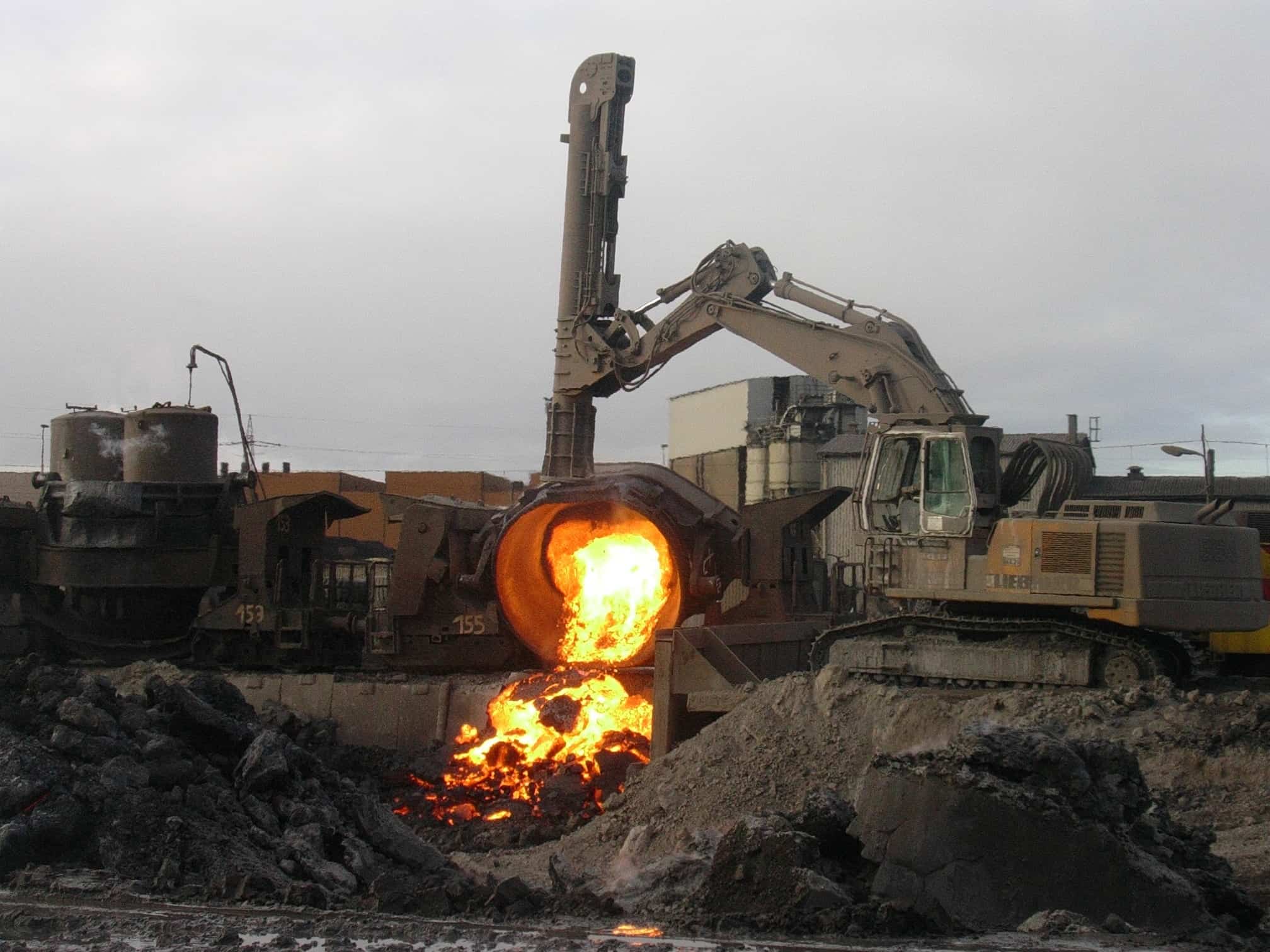 Slag Pot Deskulling
Fractum's rock breakers have the reputation of being effective, efficient, and precise. Our high capacity solutions have an impact power ranging from 100,000 J to 250,000 J. This allows for the fragmentation of the hardest rock material in just a few strokes, eliminating the need for secondary blasting.
Fractum impact breakers are designed in such a way that they allow the operator to work very precisely to avoid fly rock. This helps quarry and mine managers to significantly increase the breaking capacity on site while operating the hammer alongside other machines.
Avoiding the danger of fly rock makes the Fractum breaker much safer to use than the chisel operated system or the drop ball. This increases safety in the work environment for the workers, while using the breaker will also decrease material damages to windows etc.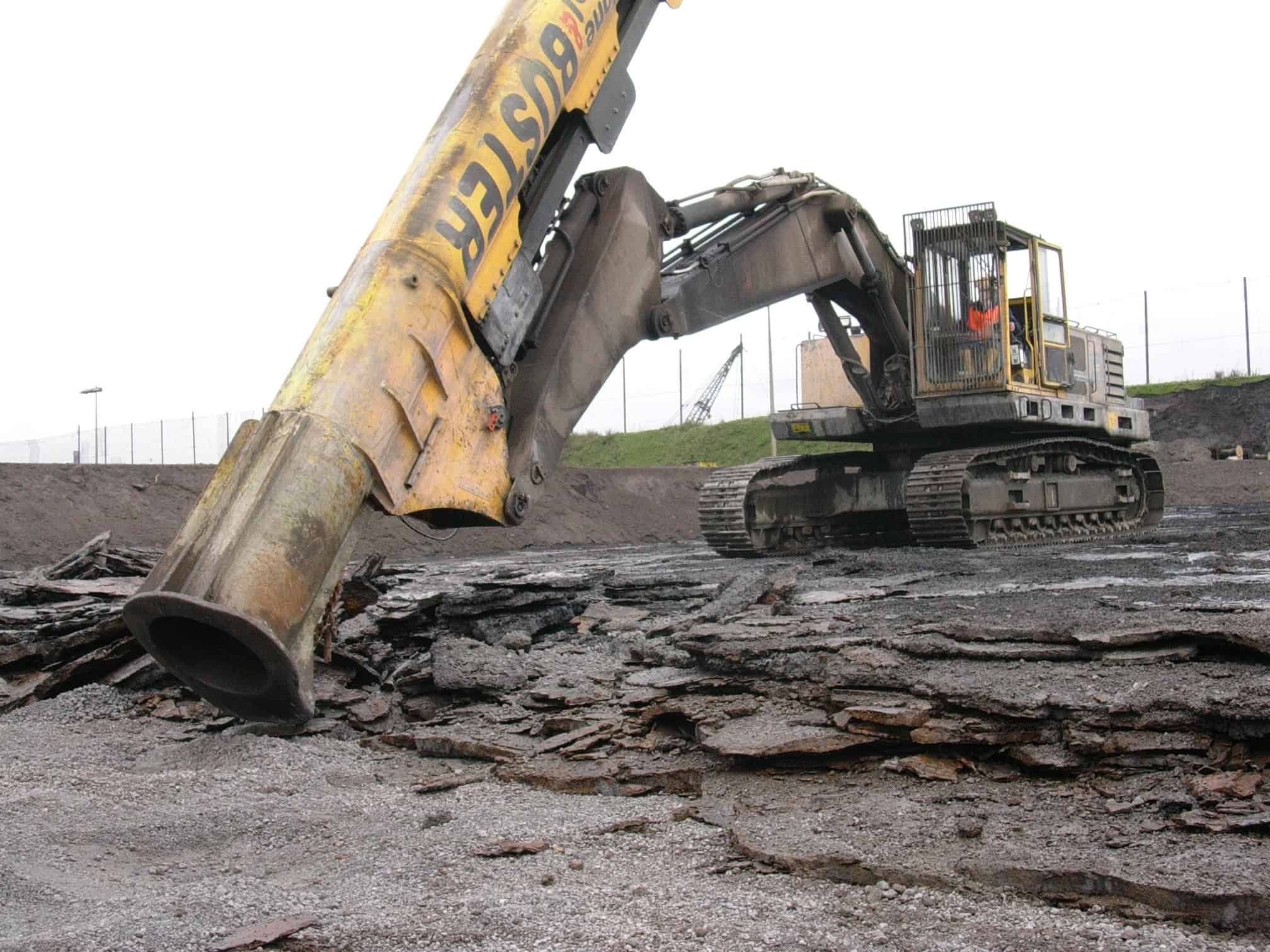 Beach Iron
The breakers developed and manufactured by Fractum are able to break pig iron that has been temporarily stored in a pit. The design allows for a very high energy density and precise impact that rips the material apart. The output of our breakers is higher than the capacity of traditional machines.
Fractum's impact breaking solutions were designed around safety and as a result it is possible to have other machines and equipment such as magnets and trucks, working alongside our breakers. This significantly increases secondary breakage processes and overall productivity.
CONTACT US TODAY
Tell us about your project ideas or just say hello. We are here to answer any question you might have.
Please tell us how we can help you and we will respond within the next 2 working days.